GroupX Schedules
Classes are currently suspended during campus COVID-19 Shutdown.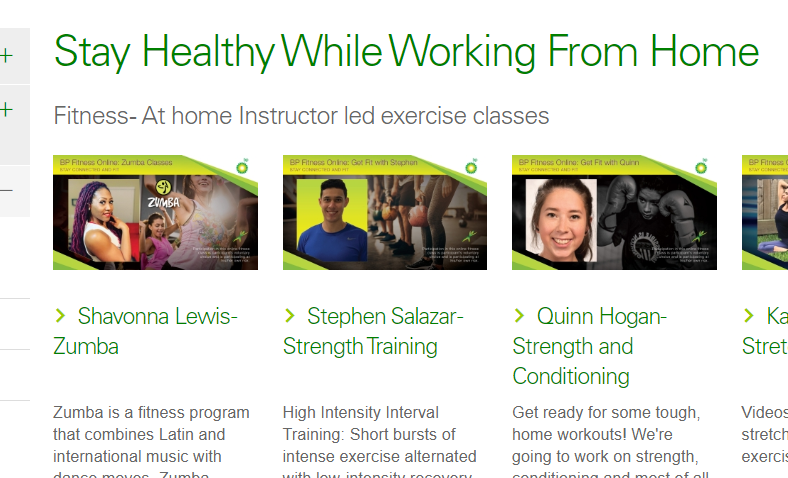 Video Exercise Classes For You!!!
Check out this great BP web page specifically made for keeping you healthy and fit while working from home! It has more information and videos loading every day!
There are at home exercise videos from BP Fitness Staff: Stephen Salazar, Katie Sanchez, Shavonna Lewis and Quinn Hogan!
There are also videos from Registered Dietician Karleigh Jurek and information about Cooking Classes, StayWell and Ergonomics! Enjoy!
---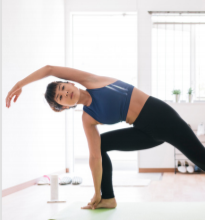 Wellbeats Free On-Demand Classes
Let Wellbeats on-demand classes help you "stay mentally and physically strong during Stay Home-Work Safe Order. Free to members!!
GET STARTED IN 3 EASY STEPS
STEP 1 Download the Wellbeats App or visit the website portal: portal.wellbeats.com

STEP 2 On a computer, select 'Register Via Code' and enter invitation code
On mobile, enter invitation code in the 'Enter Username or Email' field after selecting 'Login' Invitation Code - 6ba3a771
STEP 3 Play a fitness class!
FITNESS MADE EASY
You have exclusive access to Wellbeats: an on-demand fitness platform with 500+ workouts for all ages, abilities, and interests. No matter where you are in your fitness journey, Wellbeats has a starting place for you.
FITNESS FOR THE WHOLE FAMILY
With workouts for all ages from toddlers to seniors, Wellbeats can be used by all members of the family. Sign in on any device using the same login credentials to access Wellbeats.
LEARN MORE
To learn how to use Wellbeats, check out the 5-minute Wellbeats Navigation Tour Video at Wellbeats.
For questions and comments regarding the group exercise program or to be added to the group exercise participant distribution list, please contact sheila.sharemet@BP.com