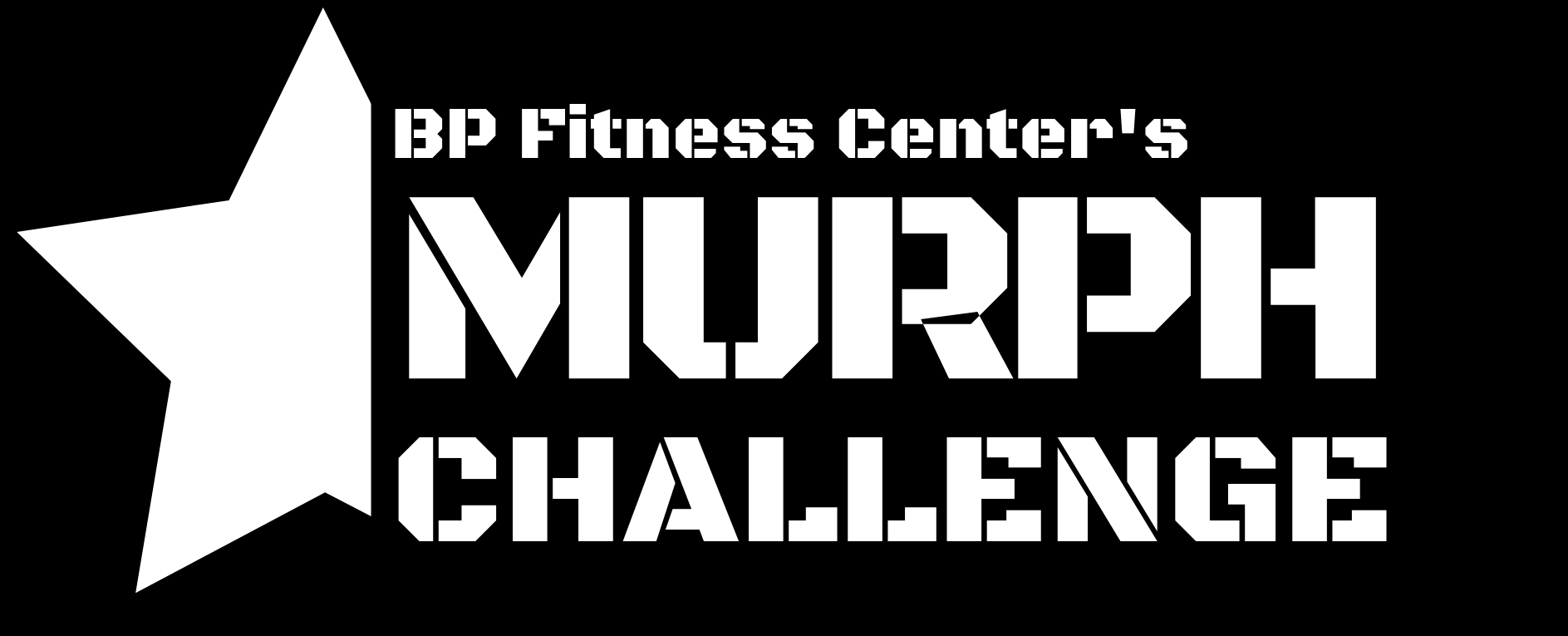 Murph Challenge
Try the Murph Challenge May 25th - May 29th!
The workout:
1 Mile Run
100 Pull-Ups
200 Push-Ups
300 Squats
1 Mile Run
We would love to see you! Send us a snapshot or video of your
"Murph Moment"
You must complete the whole workout in one session.
There are three categories to compete in:
Full Murph: No modifications of the exercises while using the 20 lb weight vest
Modified Murph: Modifications of the exercises, the vest is not required
Senior Murph: Half the reps, modifications of the exercicies, the vest is not required.
This is an honor system event. Email Quinn.Hogan@bp.com with the category and time of completion for this challenge.
We will be hosting Gotowebinar Classes to help motivate you through the challenge. Classes will be at 11:30am on the 26th, 27th and 28th.
You will recieve a Gotowebinar invite prior to the start date of your desired class time.